Use this component to extract the color profiles of an image using the Palette library like the one included by Android.
Based on the standards of material design, the palette library extracts commonly used color profiles from an image. Each profile is defined by a Target, and colors extracted from the bitmap image are scored against each profile based on saturation, luminance, and population (number of pixels in the bitmap represented by the color). For each profile, the color with the best score defines that color profile for the given image.
Sample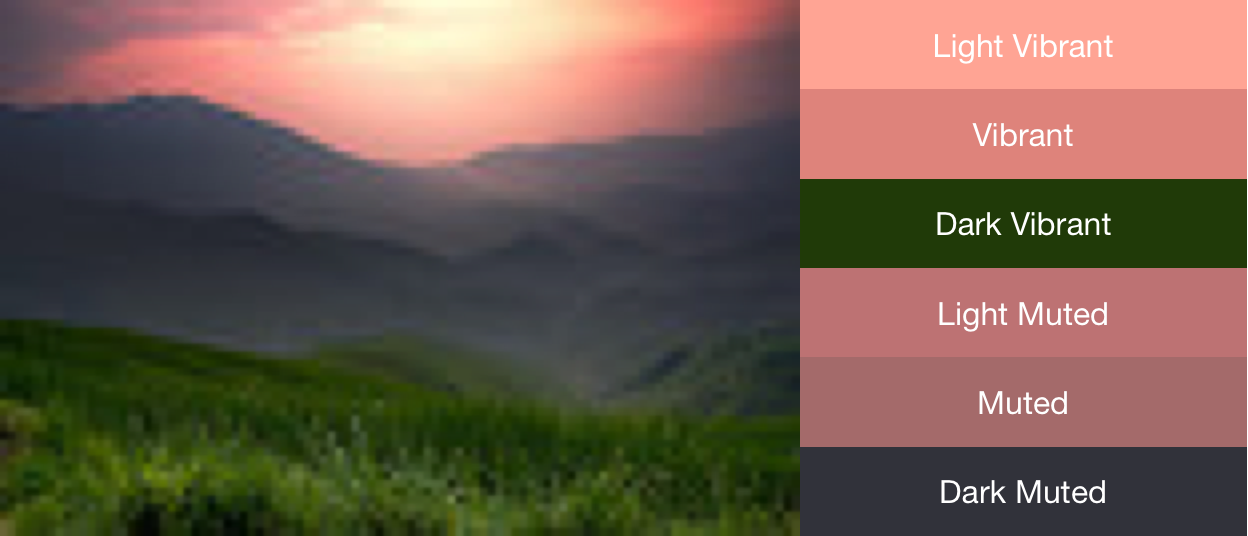 Properties
Image: choose an image to extract color profiles.
Color profile: select one of the six color profiles.
Note: keep in mind that an image may not have a profile available.
Profiles
Light Vibrant
Vibrant
Dark Vibrant
Light Muted
Muted
Dark Muted
---
Changelog
v1.2.0
Force v3.0.0 of node-vibrant module
v1.1.0
New release for new Framer API
Change artwork and icon
v1.0.0
---
See also
---
Bugs & help: @ismamz